An archipelago of eight islands, Munroe Island is a delta formed where the River Kallada joins the Ashtamudi Lake, in Kollam. Munroe Island, situated less than an hour from Kollam town is a must-visit place to take in the slow village life in Kerala.
We at Tyndis recommend this destination to our clients, who wish to experience an offbeat Backwater and Village Tour.
What to see and do at Munroe Island?
We take our guests on a 2-hour canoe tour of the backwaters to enjoy the vast lake and the surrounding greenery. The canoe can glide through the narrow zigzag canals and pass under the naturally formed mangrove arches and short bridges. The palm trees bowing down to the canal seems as if they are welcoming you.
Besides this water tour, we will take you on a village walk through the coconut farms, banana and paddy cultivation, rubber and spice plantations. Most of the locals engage in prawn breeding, boat building, sand mining, duck poultry farming, oil extraction, and coir making. As part of our program, we will take you to the natives here to watch them from up-close while they engage in coir making and fish farming.
Sadly, the future of Munroe Island seems bleak with rapid ecological changes. Certain areas of this island are sinking. We will take you to one of those houses in this area to give you an idea about the struggle and fear these people face in their daily life. It is believed this island will be completely submerged underwater by 2050. So enjoy the beauty of this quaint village while you can!
History of the Munroe Island
At the time when Munroe visited this island, it was accessible only by a boat and therefore largely isolated from the mainland. The Kallada River used to carry mineral-rich ore and soil from deep forests which used to get deposited on the banks of this delta. In here grew mangroves in abundance protecting the soil from eroding.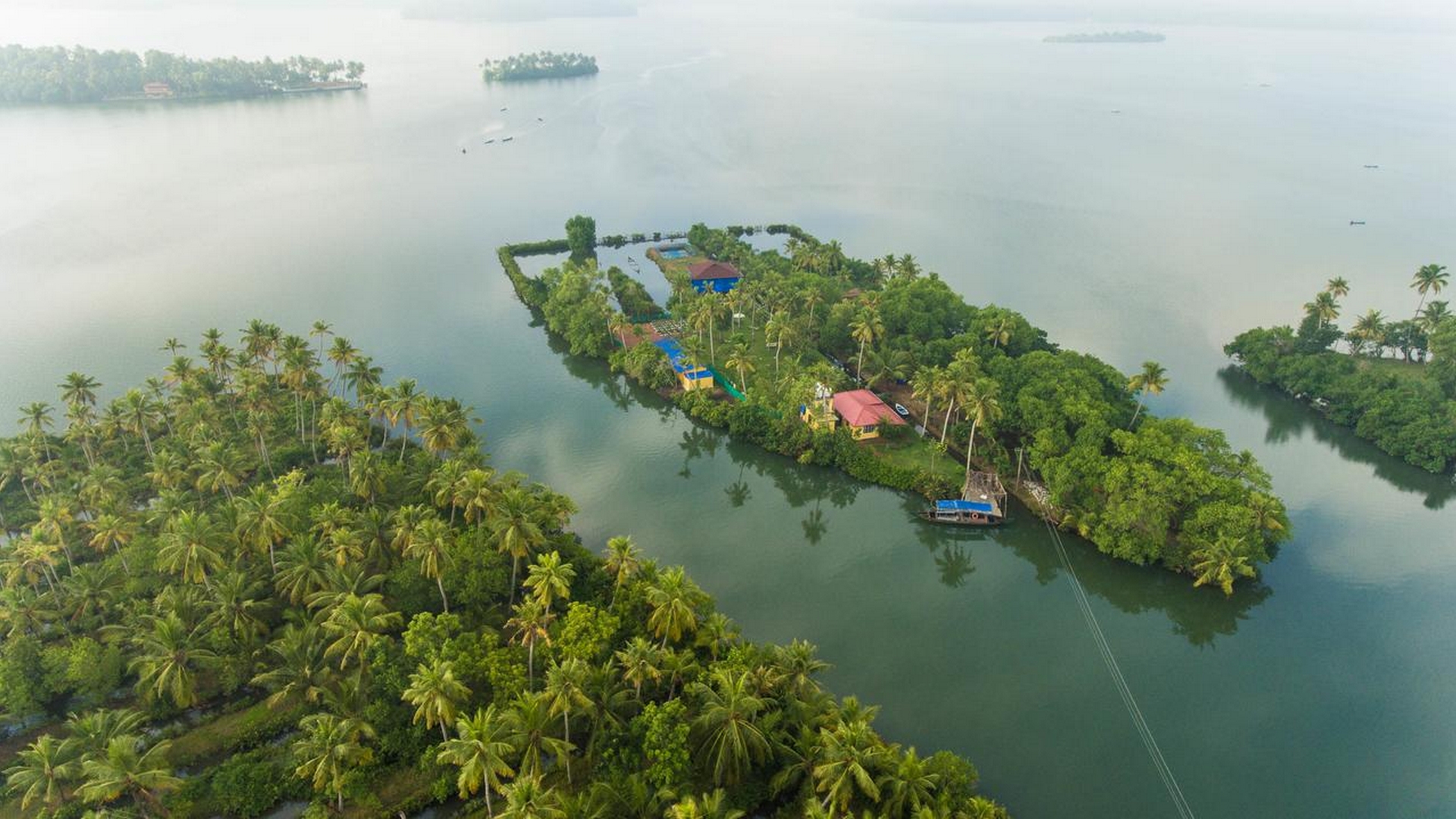 To put the place to good use, Munroe handed over the land to Malankara Church Mission Society to set up a seminary for training priests. In honour of the great British administrator – General John Munro who served as Resident and Diwan of the States of Travancore and Cochin between 1810 and 1819, the Society named this island as Munroe Island.
The Society encouraged the cultivation of fish, coconut, paddy, cloves, etc and the tax collected from these trade were used to construct the famed CMS college of Kottayam. Later this practise was discontinued and this island became a panchayat in Kollam district.
Care for some Philanthropy?
The Tsunami that lashed the island in 2004 brought about a vast change in the nature of water bodies. Many mangroves were destroyed and certain areas got completely submerged in the water, and even to this day, several low lying areas get flooded on high tide days. More than 430 families have abandoned their homes to the opposite shore fearing the dreadful tidal waves and soil erosion that submerged their houses.
For this reason, it fits as a model showcasing terrifying consequences of global warming. The Kerala tourism department and the village panchayat are doing their bit to promote this eco-tourist village as a location to study disaster tourism. To resolve the present situation, the first step the government has taken is to plant more mangroves. To rehabilitate the affected residents here, they are waiting for more funds and alternate ideas from volunteers and community help to save this island.
Very soon Munroe Island will flaunt the first amphibious building in India, which will be flood-proof. The structure is being made to rise whenever flooding occurs and settle back when the water recedes.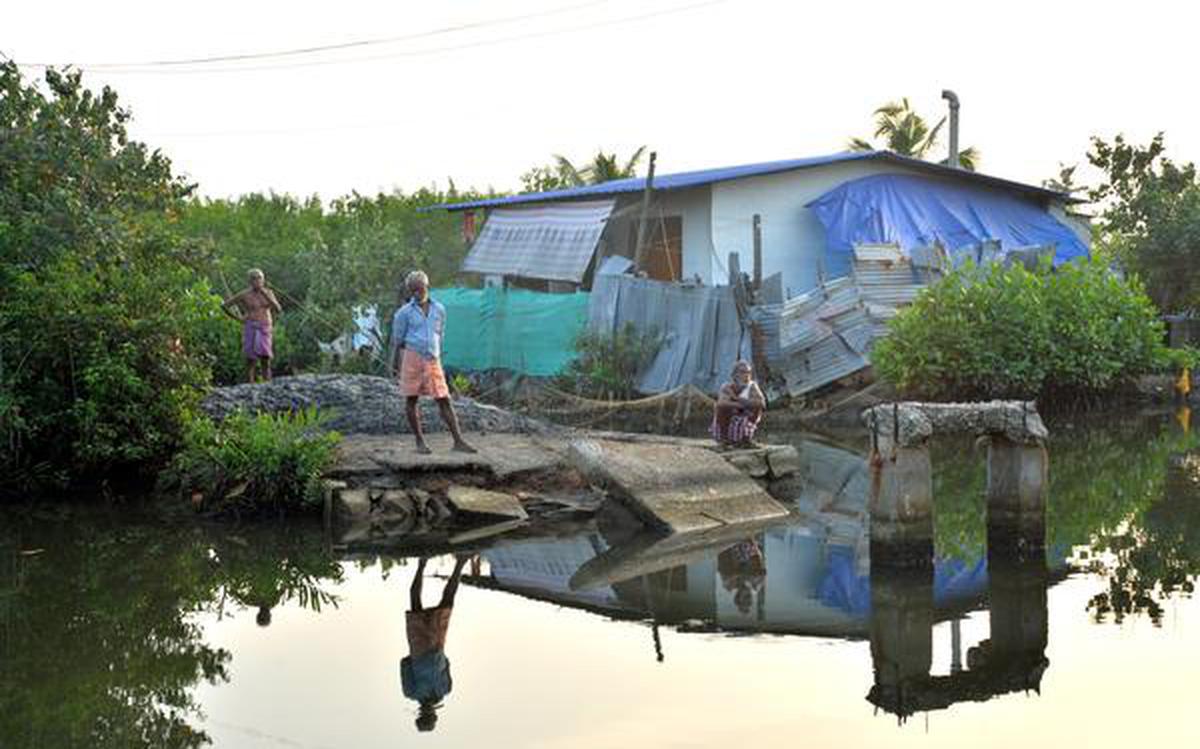 With the spread of Covid among people all over the globe, we have all experienced what it is to live a life fraught looming in danger. The residents here and are entirely dependent on tourism for their livelihood as agriculture is no longer feasible in most part of this island. Whenever you take a canoe ride, have a meal or pay tips after visiting the cottage industries in Munroe Island, you will be helping a needy.
Believe me, a trip to Munroe Island will leave you mesmerized and will be the highlight of your entire Kerala trip as the raw beauty of this village is simply stunning! At Tyndis Heritage, we believe in promoting sustainable tourism, preserving nature by keeping the water bodies and surrounding plastic-free, community building by persuading locals to interact with the tourists and in sharing their rich culture and traditional mythical stories and encouraging local artisans. Fill in this Enquiry Form to tour South India and we will tailor-make a package by including Munroe Island in your itinerary.